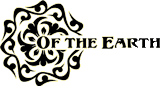 Our customers say:
Extremely helpful!!!
I love your papers!
We saved almost $400
Their seed paper is absolutely beautiful
We used them on a mail-order basis and they were awesome
Their staff did everything we needed and more
Would do business again & again!
Fast, great communication, perfect!

I would recommend Of The Earth to anyone

New customers; our opening order minimum is $250.

We love to answer your questions so please pick up the phone and call us or use the customer service page to submit your question or request.

Thanks for visiting!


Copyright 2022 All Rights Reserved - Of The Earth 7706 Aurora Ave. N Seattle, Washington 98103
Local/International (text or call) 206.462.7022, Fax 206.462.7024 Toll Free US 1.888.294.1526
Paper
Flowers
Kits
Ribbon
Favors
Supplies