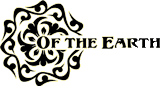 Ingredient List & Build Your Own Paper
Lotka Nepal Wraps Holiday Midori Giftwrap
If none of our stock papers are what you want, you can create your own mix. Choose from different fibers, flower petals, and seed mixes.
We require a minimum of 30 sheets for custom orders. Expect three days to create a proof and one week to complete your order.
Made from a natural cotton fiber, our papers are tree free and have a luxurious feel. We make every effort to conserve water and resources in making our paper. We add no chemicals or other agents to ensure that our process is as environmentally friendly as possible. By including seeds we close the lifecycle of our invitation paper goods. Our seed papers can nourishing the soil and clean the air as the seeds turn to sprouts and become flowers. Shown here is the textured side of our cotton stock, when you ask us to print on our stock we print on the (reverse) smooth side.
Most papers contain a mix of 10 wildflower seeds: Snapdragon, Petunia, Beardtongue, Daisy, Thyme, Poppy, Foxglove, Catchfly, Maiden Pinks, Chamomile. This blend is specifically designed to allow us to print directly onto the handmade seed paper and for safe propagation across North America.
Papers are 18" x 24"
Click the images to view a larger photo
Ingredients

Leaves & Petals

Baby's Breath

Bachelor Buttons

Beets

Blue Malva

Purple Carnation

Red Carnation

Carrot

Chard

Dusty Miller

Lace Leaf Maple

Pink Larkspur

Purple Larkspur

Lavender

Leather Fern

Orange Lily

Marigold

Misty

Mum

Oakmoss

Red Stock

Rosemary

Safflower

Sunflower

Tree Fern

Tree Fern Needle

Wheat

Yellow Carnation

Fibers

White

Abaca

Blue Lotka

Lotka

Recycled Lotka

Recycled Cotton

Kenaf Fiber

Green Lotka Fiber

Red Lotka Fiber

Brown Lotka Fiber

Seeds

Bachelor Button Seeds

Cosmos Seeds

Wildflower Seeds

Mint Seeds
Select Your Paper Ingredients - $6/sheet

Ingredients over 2 are an additonal $0.50

Copyright 2022 All Rights Reserved - Of The Earth 7706 Aurora Ave. N Seattle, Washington 98103
Local/International 206.462.7022, Fax 206.462.7024 Toll Free US 1.888.294.1526
Paper
Flowers
Kits
Ribbon
Favors
Supplies