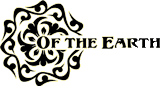 2" Cube Seed Paper Boxes
Hearts Circles Squares Butterflies Hexagons Onesies Tags Place Cards Envelopes Favor Cones Computer Paper Gift Boxes Gift Bags Holiday Bags Planting Guides Garlands
These gift boxes are made of our Seeded Lotka Paper. They are earth friendly because they are made from renewable resources. Since they are embedded with wildflower seeds you can plant these and your garden will flourish with wild flowers. There are printed instructions on the boxes letting the receiver know how to plant them.
Box volume = 1/2 cup
We recommend filling these boxes with dried flowers, available here
These boxes measure 2" x 2" x 2"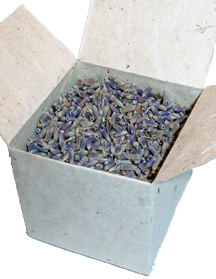 Seeded Cube - $0.82
Add 8.5" x 1" embellishment strips to customize your gift boxes - $3.00 for a 20 pack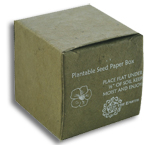 Aspen Vegetable Dyed Cube - $0.92
| | |
| --- | --- |
| | |
| Open Box | Boxes Ship Flat. Easy to fold! |
| | |
Embellishment Examples
| | | |
| --- | --- | --- |
| | | |
| Blue Garden | Black and Gold | Red Gold |
| | | |
| | | |
| Golden Woodcut | Golden Garden | Cranberry |
| | | |
| | | |
| Periwinkkle | Plum | Plum |
| | | |
| | | |
| Spice | Sage | Slate |
| | | |
| | | |
| Chocolate | Aspen | Sequoia |
| | | |
| | | |
| Hemlock | Spruce | Natural |
| | | |
| | | |
| Logo | Initials & Date | Date |
| | | |
| | | |
| Initials & Date | Custom Phrase | Names & Date |
| | | |
| | | |
| Names & Date | Initials & Date | Custom Phrase |
| | | |

Copyright 2020 All Rights Reserved - Of The Earth 7706 Aurora Ave. N Seattle, Washington 98103
Local/International 206.462.7022, Fax 206.462.7024 Toll Free US 1.888.294.1526
Paper
Flowers
Kits
Ribbon
Favors
Supplies