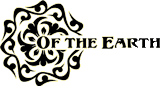 Green Printing
Dedication to customer service is our #1 priority, and we carry that tradition through affordable and professional custom design jobs for our clients. From durable lotka boxes to elegant gift boxes and brochures, we are dedicated to providing the absolute best in earth friendly, environmentally conscious and recycled paper products.
We are proud to offer our in-house printing services to fit most applications, our services currently include black ink laser printing and two color screen printing.
Some of our most popular custom orders include:
• Business Cards
• Invitations
• Flyers
• Holiday Cards
• Brochures
• Hang Tags
• Programs
• Post Cards
• Menus
Custom Handmade Paper
Our handmade paper is custom made to your specifications. We can match your colors, location or theme by altering the combination of flowers. Choose from our wide selection or bring your own ideas. Each order is tailored to your needs.
All of our cotton and lotka seeded paper products are embedded with one of several varieties of wildflower seed mix that will eventually blossom into a dazzling display of color! We are proud to offer our 100% recycled, lotka, and handmade cotton papers in both seeded and non-seeded varieties in several weights to choose from depending on your printing needs.
Why Print Green?
1. To reduce carbon output in printing production by being environmentally responsible and making good choices for the planet. If you are using our handmade seed papers you can actually reverse your carbon footprint.
2. We choose companies that have green printing standards, such as chemical free inks, recycling of all recyclables, and solar or hydro power.
Please support our drive for a greener tomorrow.

Print Specs for Image and Type on Handmade paper
Here are a list of things to help the image and type.
1. Whenever possible use InDesign or illustrator to create files. We can then go in and adjust everything to make it print better.
2. Use a font that has less drop-off to begin with.
3. Whenever possible use 100% black or dark colors for the font.
4. Printing type in 4 color on this stock will always be a trick, so the more cyan and black in the color build for the type is a plus.
5. Don't screen type.
6. Try to use images that are light or with small amount of coverage – design with the stock in mind.
Click here for specific tips on how to design your artwork for our seed papers.
| | |
| --- | --- |
| | |
| 20 x 30 Lotka Full sheet - $2.25 | 18 x 24 Cotton Paper - $5.00 |
| | |
| | |

Copyright 2022 All Rights Reserved - Of The Earth 7706 Aurora Ave. N Seattle, Washington 98103
Local/International 206.462.7022, Fax 206.462.7024 Toll Free US 1.888.294.1526
Paper
Flowers
Kits
Ribbon
Favors
Supplies