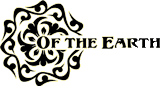 Holiday Paper
Lotka Nepal Wraps Holiday Midori Giftwrap
Go green this season with our wonderful new holiday line of handmade eco friendly gift wraps. We carry an assortment colors of plantable gift wraps in stock and ready to ship. The paper is made from 50% recycled content.
Most papers contain a mix of 10 wildflower seeds: Snapdragon, Petunia, Beardtongue, Daisy, Thyme, Poppy, Foxglove, Catchfly, Maiden Pinks, Chamomile. This blend is specifically designed to allow us to print directly onto the handmade seed paper and for safe propagation across North America.
While you are shopping for gift wrap do not forget to check out our other essential green holiday items that we carry such as gift bags, ribbon, gift tags, and printable paper
Papers are 20" x 30"
| | |
| --- | --- |
| | |
| Cute Trees | Red Reindeer and Sleigh |
| | |
| | |
| Candy Cane | Green Watercolor Trees |
| | |
| | |
| Grey Snowflake | Light Blue Snowflake |
| | |
| | |
| Watercolor Snowflake | |
| | |
| | |
| Poinsettia | Red Skeleton Leaf |
| | |
| | |
| Green Skeleton Leaf | Greenery |
| | |
| | |
| Black Skeleton Leaf | Rudolph |
| | |
| | |
| Black Polar Bear | Black Snowflake |
| | |
| | |
| White Polar Bear | White Snowflake |
| | |
| | |
| Stag Print | |
| | |
| | |
| | |
Vegetable Dye on Vegetable Dyed Paper - $2.00

Sequoia Holly

Aspen Holly

Hemlock Holly

Sequoia Snowflakes

Aspen Snowflakes

Hemlock Snowflakes

Water Based Dye on Vegetable Dyed Paper - $2.00

White Snowflakes on Aspen

Sold Out

Sold Out

Water Based Dye on Dyed Paper - $2

Green Snowflakes on Natural

Blue Snowflakes on Natural

Red Snowflakes on Natural

White Snowflakes on Green

White Snowflakes on Blue

White Snowflakes on Red

Vegetable Dyed Paper

Sequoia Light Weight - $2.25

Natural Light Weight - $2.25

Hemlock Light Weight - $2.25

Aspen Light Weight - $2.25

Spruce Light Weight - $2.25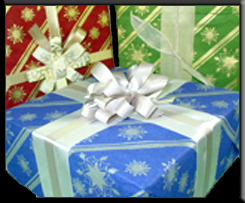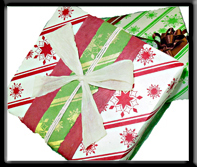 Copyright 2021 All Rights Reserved - Of The Earth 7706 Aurora Ave. N Seattle, Washington 98103
Local/International 206.462.7022, Fax 206.462.7024 Toll Free US 1.888.294.1526
Paper
Flowers
Kits
Ribbon
Favors
Supplies