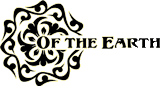 Gift Wrap - Made in India
Lotka Nepal India Wraps Holiday Midori Giftwrap
These sheets of sturdy handmade paper are screen printed in India, on 100% recycled, cotton based, acid free paper. Most of these sheets are heavy weight, like walipaper.
We are selling out this line. Too many designs that we love have been discontinued by the importer.
Papers are 22" x 30"
| | |
| --- | --- |
| | |
| SHP 1171 - Red Fan | SHP 945 - Green with Green and Gold Flowers |
| | |
| SHP 898 - Silver and Grey Fluer-de-Lis | |
| | |
| | |
| | |
| | |
| | |
| | |
| | |
| | |
| | |
| | |

Copyright 2020 All Rights Reserved - Of The Earth 7706 Aurora Ave. N Seattle, Washington 98103
Local/International 206.462.7022, Fax 206.462.7024 Toll Free US 1.888.294.1526
Paper
Flowers
Kits
Ribbon
Favors
Supplies